Wow!, now this is one bank that deserves a lump of coal by Santa and no bailout money from the U.S.!
HSBC's Christmas cheer this year includes a Scrooge-like reminder of its power to repossess homes.
A sign posted in a branch location in central London thanked the more than 100,000 customers who "trusted us with your mortgages this year." In slightly smaller font beneath the message, a warning reads: "Your home may be repossessed if you do not keep up repayments of your mortgage."
James Ball, an editor at The Guardian newspaper, tweeted a photo of the sign, which also imparts a jolly "Season's greetings" from the bank.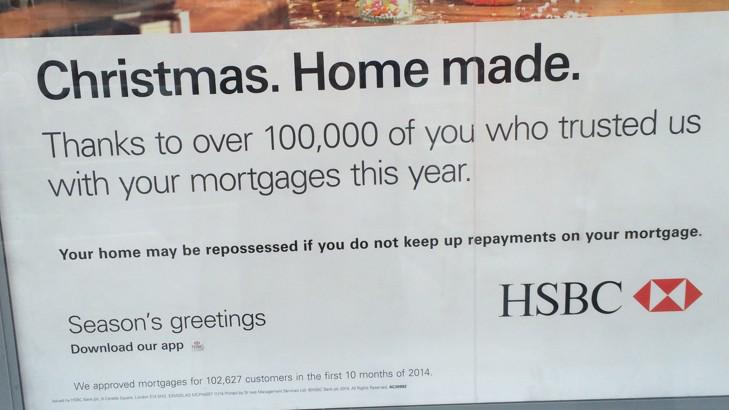 Merry Christmas! Pay us or we'll take your home!