The man is punking the party. He signed the pledge with the wrong date? And he is a business man? Certainly, that signed pledge is not a legal binding agreement…Check out Trump's signed pledge dated August 3, 2015 and not September 3, 2015:
But, he later tweeted the corrected signed pledge: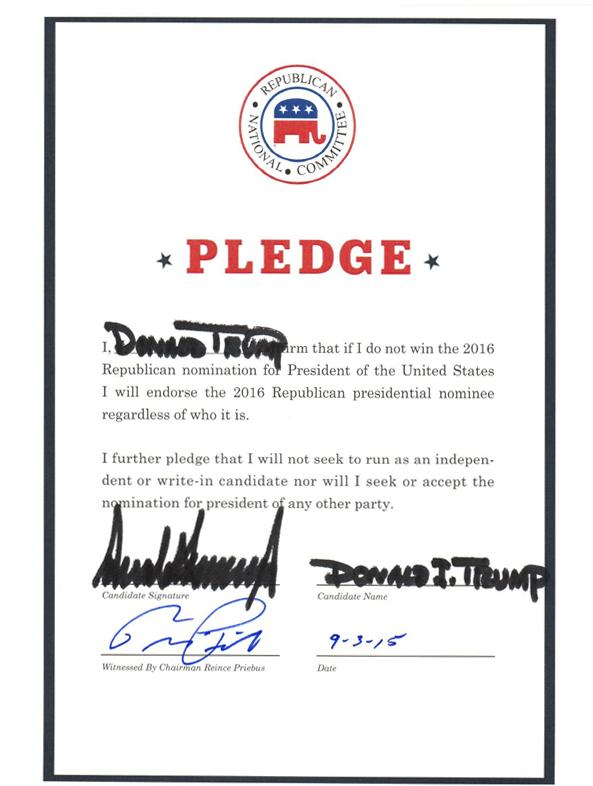 The Pledge #MakeAmericaGreatAgain
And his reason for the mistake date?:
When asked about the mistake, the GOP's 2016 presidential front-runner dismissed it as someone else's error.
"They put it in … yeah. Somebody else wrote it. We'll change the date," Trump said.
Somebody else wrote it? lol! Like I said Trump is doing a snowjob on the GOP party.