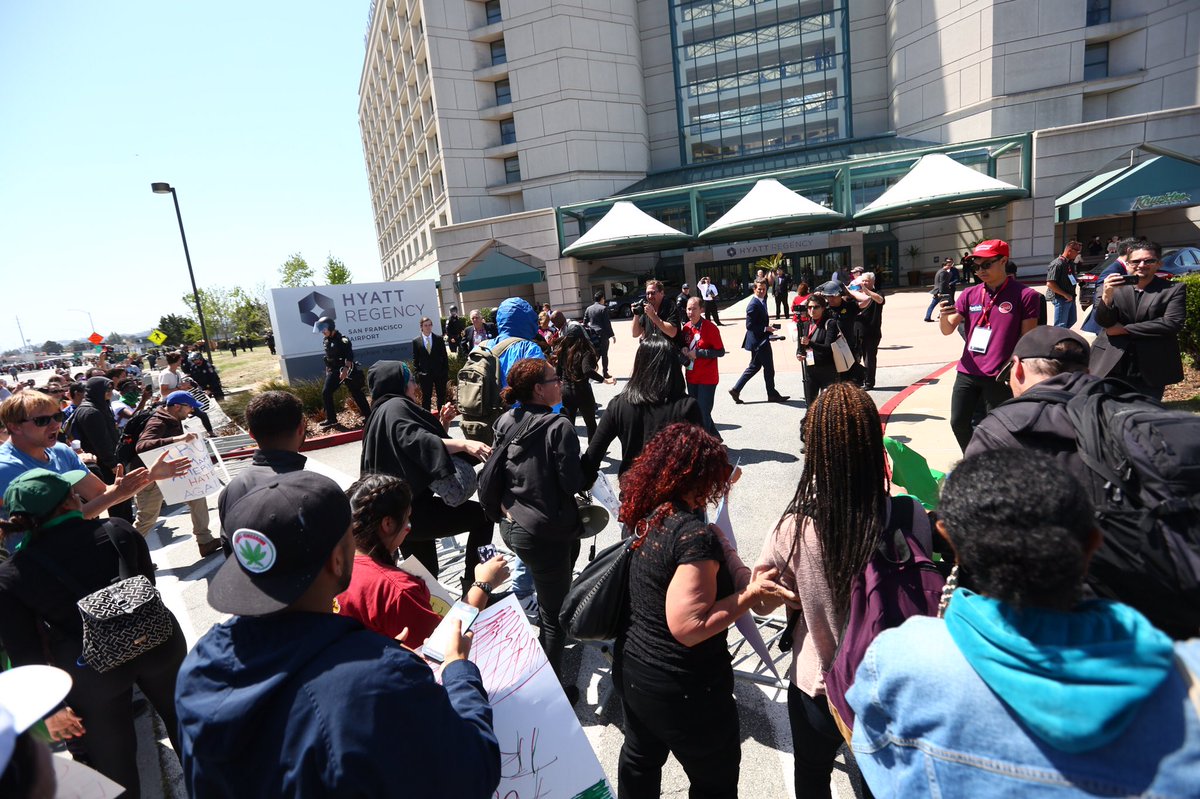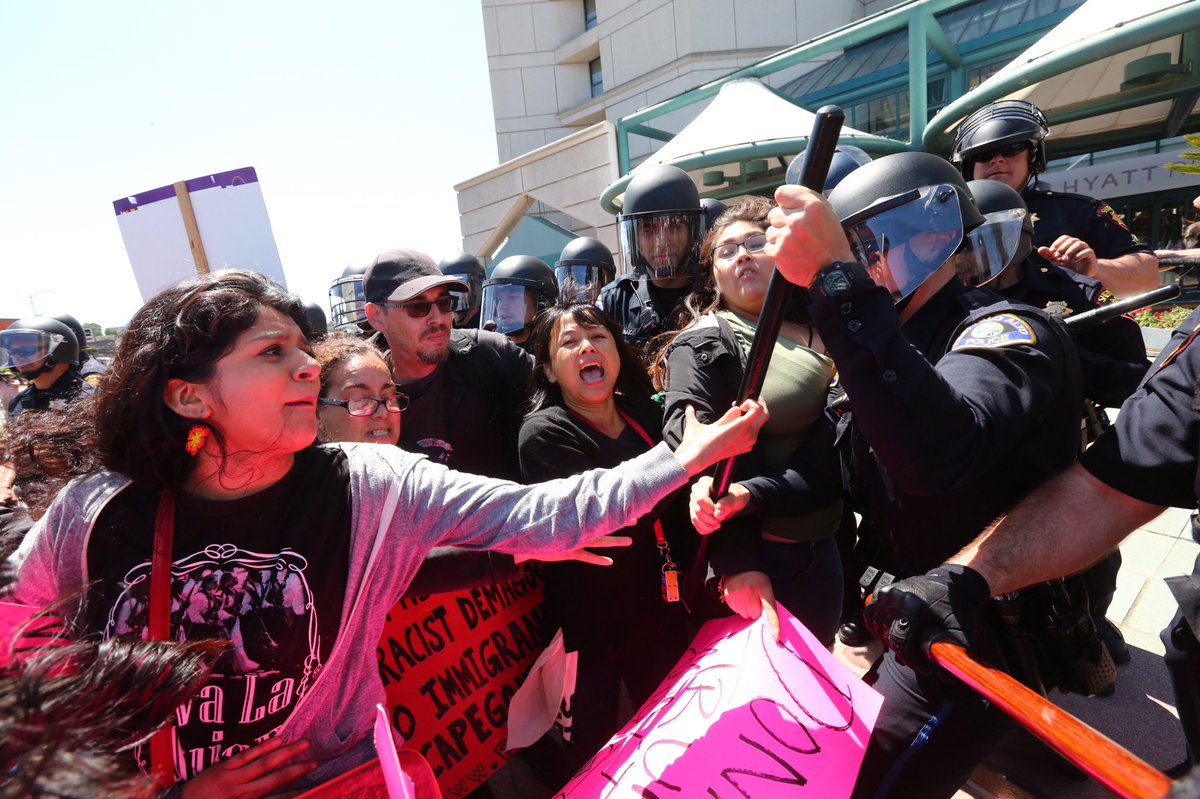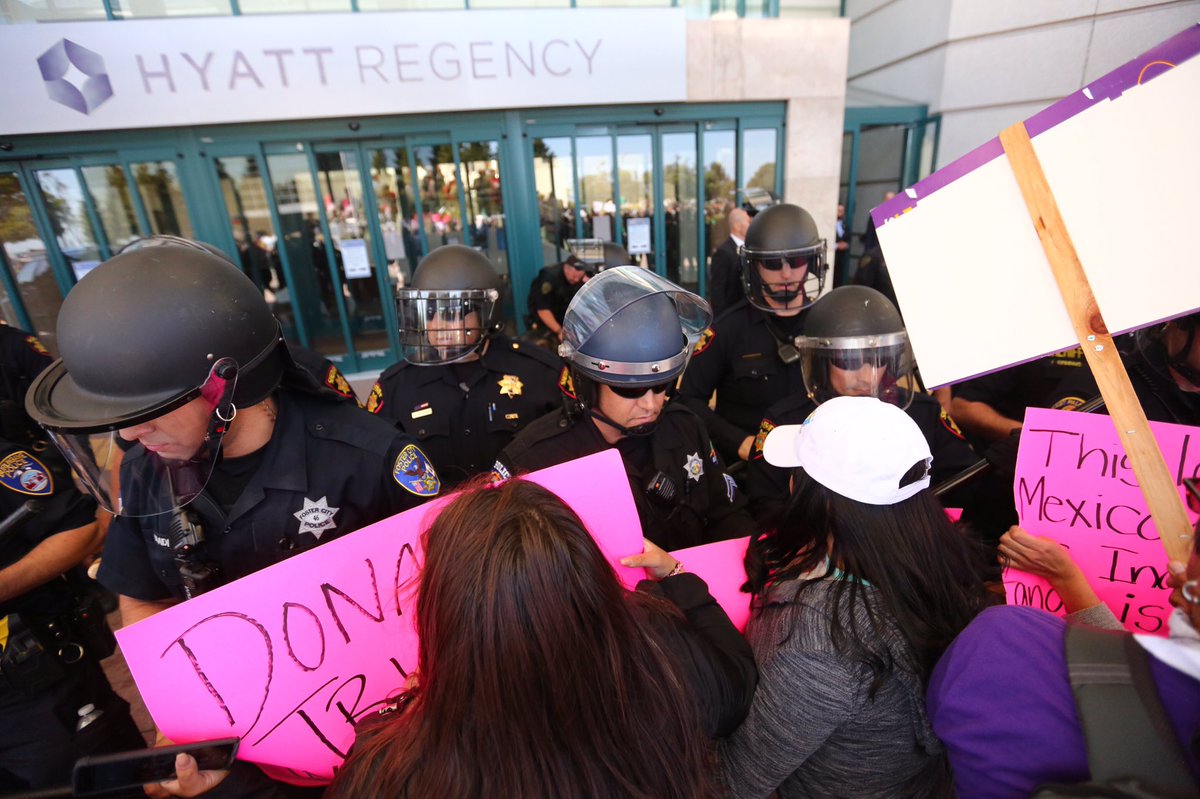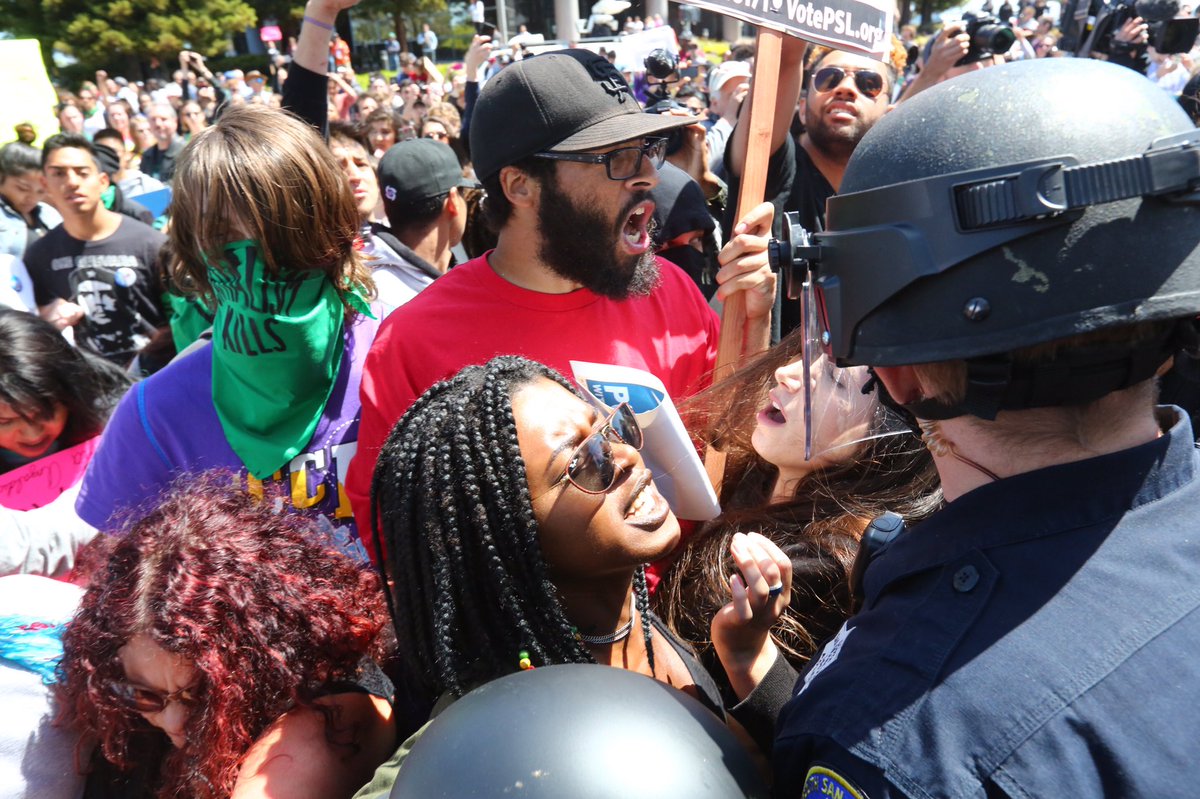 Welcome to California, Donald! This is pretty sad that this protest is at the Hyatt Regency in Burlingame since I stayed at that hotel for an event years ago. Burlingame is nice city to visit. It is too bad that the city is trashed because of Trump's visit and rally. It will be interesting the outcome of Clinton and/or Sanders' campaign visit in that area and that is if either one of them visits the city.
As the GOP frontrunner's motorcade neared the Hyatt Regency Hotel, the cars made a U-turn and pulled to the shoulder of the freeway, allowing Trump and his entourage to disembark and proceed to a side entrance on foot.
Outside the event, protesters carried signs decrying Trump's rhetoric about immigrants and minorities. A few knocked barricades aside in an effort to enter the hotel and were pushed back by security guards wielding batons.