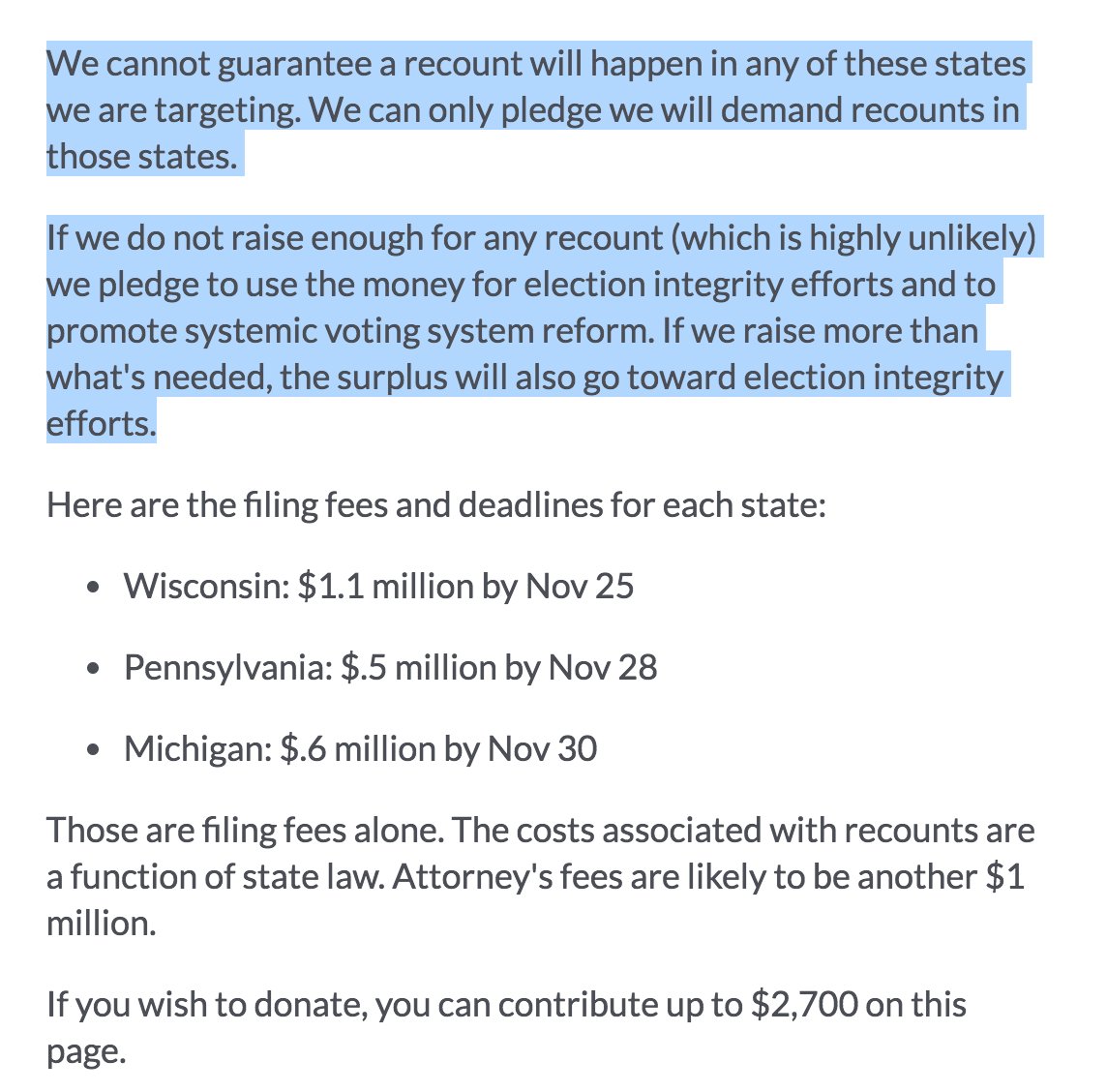 Before you donate to Green Party candidateJill Stein's effort to demand a recount in Wisconsin, Michigan, and Pennsylvania, you may want to read the fine print on her website. So far, she has raised $4.8 million, but take a look at this little clause at the end of donation form:
We cannot guarantee a recount will happen in any of these states we are targeting. We can only pledge we will demand recounts in those states.

If we raise more than what's needed, the surplus will also go toward election integrity efforts and to promote voting system reform.